SNAKE SALAD! SNAKE HEAD FOUND IN THE FOOD GIVEN TO THE FLIGHT CREW ON A SUNEXPRESS ANKARA-DUSSELDORF
A flight attendant has claimed that they found a snake head on a served meal. The incident took place on a SunExpress flight from Anakara in turkey destined for Dusseldorf in Germany on July 21, according to Turkish news website Gazete Duvar.
A video of the horrifying casserole dish with a snake head among the vegetables served in their crew meal was shared on twitter.
. "Snake Salad! Snake head found in the food given to the flight crew on a SunExpress Ankara-Düsseldorf flight," read the viral tweet.
https://t.co/YbNrVCpXiE pic.twitter.com/PMqfporE9a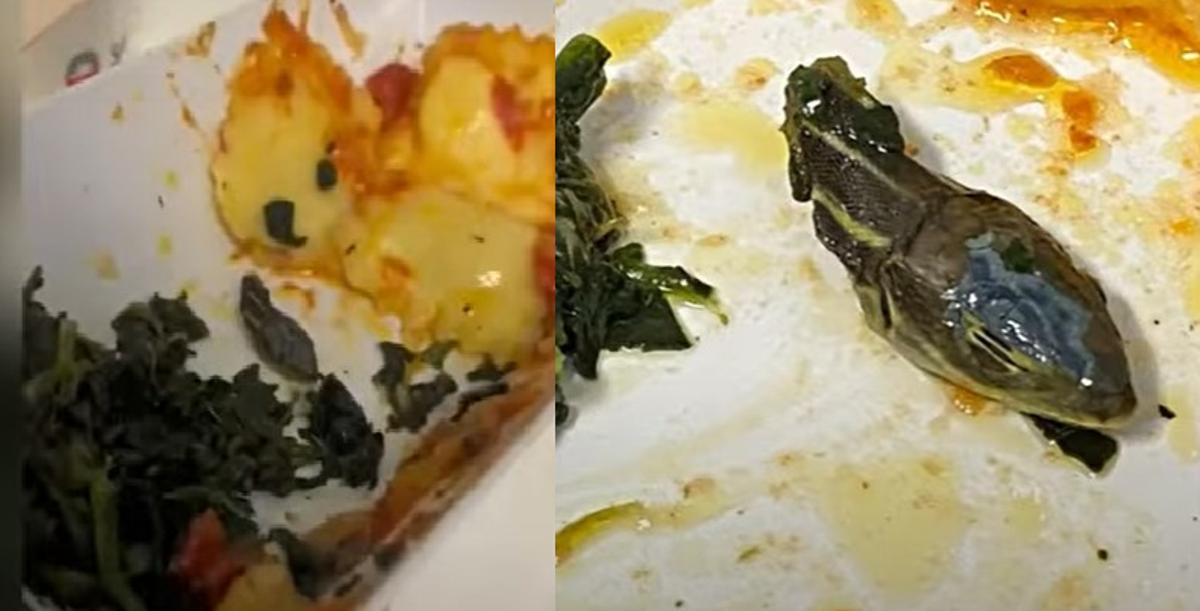 A flight attendant allegedly found a snake head in their SunExpress meal (Screengrab from a video tweeted by @aviationbrk)
SunExpress has faced related allegations of food contamination in the past which includes serving food with snails and bugs.
The airline has launched investigations and has issued statement regarding the matter.
"Allegations and shares in the press regarding in-flight food service are absolutely unacceptable and a detailed investigation has been initiated on the subject," reads part of the statement. The airline added it has more than 30 years of experience in the aviation industry and one of its top priorities is to provide guests on their aircrafts with the highest quality, comfortable and safe flight experiences.
SunExpress has halted contract with catering supplier Sancak Inflight Services.
Sancak Inflight Services has denied that snake head originated from their kitchen.
SunExpress Airlines is a valuable client in our country and a popular airline in Europe, which recently decided to further expand its fleet and route network," said catering company Sancak Inflight Services.
"They again announced a tender for catering services on board.